Prime Automotive Recommends Goodyear Tires For All Weather Reliability
Prime Automotive Recommends Goodyear Tires For All Weather Reliability
At Prime Automotive located just minutes from everything, we offer a wide range of Goodyear tire sets. Known for their exceptional off-road truck tires and all-around overachieving performance tires, Goodyear has the right tires to fit your lifestyle. Upgrade to a set of Goodyear tires today and you'll experience a smoother and more reliable ride.
If you're looking for a reliable tire for on and off road fun or to safely get you to your next vacation destination, give Prime Automotive a call today at 703-494-2331 to find a Goodyear tire that works for you. You can also call us to find out more about Goodyear rebates, cost and warranties! Stop by the shop at 2800 Metro Plaza, Woodbridge, VA, 22192.
What To Know Before You Buy
More than 115 years of innovation has positioned Goodyear as the most well-known tire brand in the world. Goodyear's extensive tire experience positions them as one of the top three safest tires on the road. Customers across Woodbridge rely on Goodyear tires to provide best-in-class safety for all drivers on the road from first-time drivers to high-mileage drivers.
Goodyear tires are considered the highest quality cost conscious tires on the market today. Tires aren't one-size-fits-all. Goodyear has many great options to meet your needs for cost, quality and driving applications including Goodyear's award winning Assurance Tires.
Goodyear Offers 10 Tire Lines:
Assurance Tires
Eagle Tires
Ultra-Grip Tires
WinterCommand Tires
Wrangler Tires
EfficientGrip? Tires
Excellence Tires
Fierce Tires
Fortera Tires
Integrity Tires
If you have any questions about which Goodyear tire is right for you, call Prime Automotive at 703-494-2331 to talk to one of our tire specialists about your options today. We can provide an in-depth analysis on what tire is best for you based on how and where you drive your vehicle, as well as what kind of ride you're looking for.
Whether you're looking for a durable tire to navigate a bumpy ride or a sleek tire for a smooth and stylish ride through the city, Prime Automotive has a Goodyear tire for you. Life can be complicated, but tire buying doesn't have to be, give us a call at 703-494-2331 today to find a tire that has your back for the long-haul.
If you're looking for more information on if Bridgestone tires are a good fit for you, give Prime Automotive a call at 703-494-2331 today to review your options! Ask about Goodyear tire rebates and warranties. Stop by the shop at 2800 Metro Plaza, Woodbridge, VA, 22192, conveniently located driving distance from you.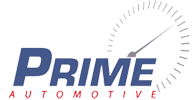 Great repair shop! Mark the manger always takes time to explain any repairs and concerns he has with our cars with us, no matter how busy he might be. They have never pushed any unnessary services on us or made us feel gotten. They even offered to give me a ride to the mall once while I was waiting on repairs to be done. I highly recommend this shop to any who needs work on their cars, big or small. Thanks for the great service!!
Amber R.
join our team
We are currently on the lookout for the following: